Green Timber Ramps up View of CBD Greenery 
Filed under: Blog
Comments: Comments Off on Green Timber Ramps up View of CBD Greenery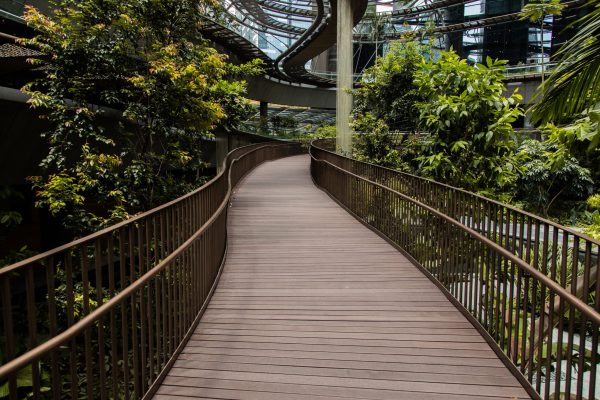 Survey the tropical lushness of Marina One's Green Heart park from
a
curvilinear ramp made of sustainably-sourced Balau timber. 
Nestled among four glass towers in downtown Singapore, is a verdant park. An array of trees, shrubs and flowers come together to form the surprising rainforest-esque public space amid the expanding Central Business District. The development is Marina One, a futuristic collection of office, retail, F&B, and residential spaces, and its stunning centrepiece is the Green Heart.  
A 100-m-long timber ramp threads through the Green Heart's over 350 varieties of trees and plants. The incline provides a sweeping view of the lush landscape, with one vantage point parked just behind a three-storey-tall waterfall. It also serves as a connector between the first and second floors.  
Sustainable wood 
Crafted from timber that Perswood carefully selected and prepared, the ramp adds to the park's green factor in another way. The client required the use of Forest Stewardship Council (FSC) Certified Balau timber. This would mean that the timber had been harvested in a sustainable manner that met stringent environmental and social standards.   
While Europe had numerous sources of FSC-certified wood, this was less common in Asia, where Balau wood hails from. Balau is commonly used as outdoor flooring in this region due to its hardiness in tropical climates. After extensive sourcing, we finally searched out a supplier in Indonesia which had an equivalent certification from the Programme for the Endorsement of Forest Certification (PEFC).  
Features for safety and inclusiveness 
Visitors are assured of a firm footing and helped along in their ascent of the ramp by the anti-slip properties of its timber. We carved a fine reeded surface into the wood  to ensure it met the R11 anti-slip rating recommended for outdoor environments.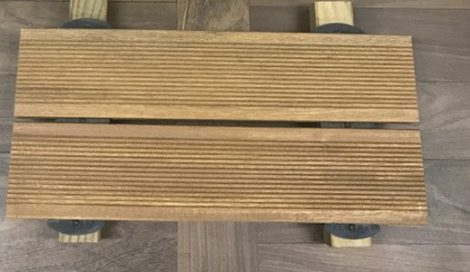 The ramp's strikingly seamless aesthetic is due to long lengths of 2.5m x 145mm planks without joints in length. The unusually broad pieces had to be painstakingly cut, with provisions made for the wood to taper at the curving points of the ramp.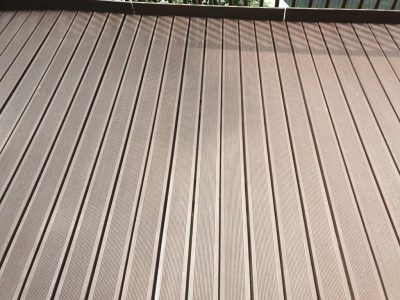 As you ascend the ramp, you'll notice its gentle slope halts and levels out at various points. This design and the ramp's generous width make it friendly for wheelchairs. Tactile features on the flooring also help guide the visually handicapped.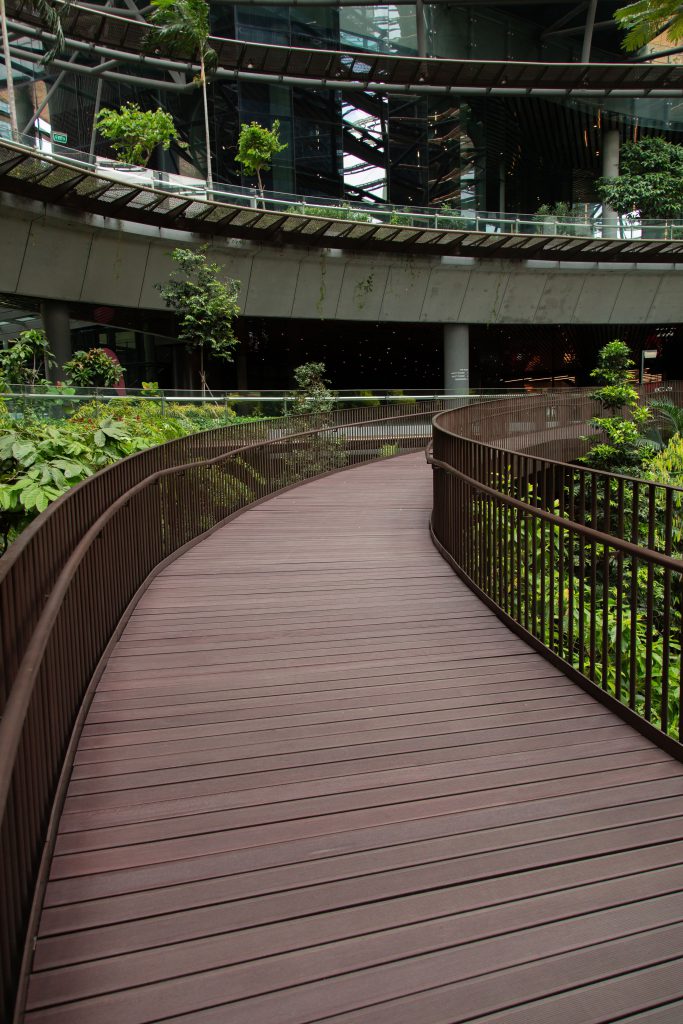 Conveying you through the various layers of the Green Heart's vegetation, this solid yet elegant Balau ramp is itself a feature to enjoy, and integrates naturally with its luxuriant surroundings. The inclusive design applied to the ramp and its wood means that anyone can enjoy traversing its length to discover its surrounding tropical oasis.