Engineered Timber Provides Luxurious Yet Practical Floors for Singapore's Tallest Condominium
Filed under: Blog
Comments: Comments Off on Engineered Timber Provides Luxurious Yet Practical Floors for Singapore's Tallest Condominium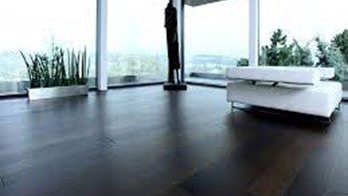 One of Singapore's loftiest dwellings, Wallich Residence employs high-grade engineered wood flooring that is classy yet durable.
Known for being the complex where James Dyson once owned a super penthouse, Wallich Residence's apartments are located on the highest floors (180m to 290m above sea level) of Singapore's tallest skyscraper, Guoco Tower.
Located in Tanjong Pagar, in the heart of the Central Business District, the 181 homes consist of one- to four-bedroom units, four penthouses and a super penthouse.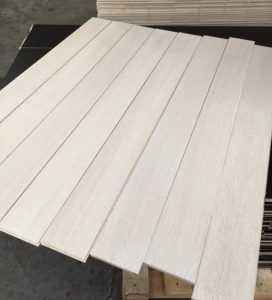 As the wood flooring supplier, we installed Oslo Oak and Wenge planks to complement the apartments' elegant design schemes. Oslo Oak lends its delicate cream colour and evident natural grain as a neutral base to its surroundings. Wenge's rich dark hues meanwhile furnish the apartments with sophistication and warmth.
Both are hardy woods suitable for residential flooring, rating higher than 1,000 pounds-force (lbf) on the Janka scale.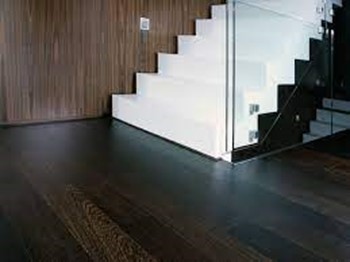 Engineered timber for sustainability and practicality
Wallich Residence's emphasis on sustainability has led to it being awarded the Building and Construction Authority's Green Mark (GoldPlus). In line with its green approach, engineered timber was used for the flooring. Such timber is more sustainable as only its topmost layer (in this case, 4mm-thick) is solid wood. This maximises the solid wood across several lengths of engineered flooring.
We also utilised wood certified by the Forest Stewardship Council (FSC), which ensured it was harvested in an environmentally and socially responsible manner.
We opted for engineered timber partly because of its greater practicality as well. Its composition of multiple slabs of plywood beneath the hardwood surface, results in a more stable structure. This enables it to adjust better to different temperatures and conditions, as compared to solid wood.
When subjected to, for example, dry conditions from air-conditioning, or humidity from Singapore's tropical climate, engineered timber shrinks and expands less.
Premium-grade products
In keeping with Wallich Residence's ethos of luxurious living, we used premium engineered wood sourced from Italy. This ensured fine craftsmanship, and exquisite attention to detail. For example, the plywood layers were uniformly composed of quality birch timber, and hence long lasting and reliable.
Similarly outfit your apartment with high-grade timber flooring from our Royale range for a classy and luxurious aesthetic. Our engineered flooring solutions guarantee a sustainable yet practical floor that is durable through all weather and temperature conditions.